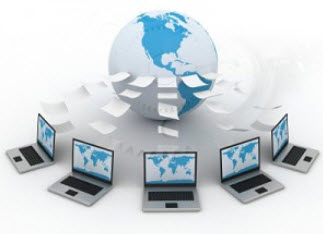 SEO hosting is a special type of hosting that is primarily targeted towards webmasters who owns a large number of websites and who wants to be able to host them in different parts of the world but manage them from a central control panel. If you goal is to build your first website then SEO hosting is not for you. There is not benefit from it unless you own a lot of websites.
SEO hosting companies offer shared hosting, VPS servers and dedicated servers just like any other server company. The only different is that they have are designed to provide search engines professionals with the tools they need to succeed.
What is SEO hosting
SEO hosting companies have servers all over the world and allow you to spread your websites among these servers. This process if often automated but you can choose to manually place each site as well. The end result is that you have different websites that appears to be hosted on different servers in different countries. Every server has a different A,B or C class IP. (Servers with the same A,B anc C class are on the same server).
Why use SEO hosting?
The reason that many SEO professional prefer this type of hosting is that they think that Google and other search engines discount links coming from the same IP (D class IP). By placing your sites on different C (A or B) class IP you are able to maximize the value of the links between these sites and you can thereby maximize your chances to reach the top of the search engines.
Another reason many SEO professionals like SEO hosting is because it makes it very easy to place websites on geographically relevant IP:s. If you build a website targeting the Norwegian market then you can place in on a Norwegian IP.
Does it work?
Some people claim it does other says that it does not matter. I do not have any experience using this type of hosting so I can not say. 99.9% of all webmaster does not have any need for SEO hosting.
To think about before you get SEO hosting
If you decide that you want to try SEO hosting than you should take care to research your options before you sign up for a service. It is important to consider everything that is mention in the guide to shared hosting. It is also very important that you chose a company that gives you dedicated IP:s. Do not get one that uses shared IP. Using a SEO host is frowned upon by google and you risk a penalty from google. The risk of this is a lot larger if you use shared IP:s since other people who use the same IP might use it to build very spammy links.