A guild hosting service (or clan hosting service) is a specialized type of web hosting service for online gaming communities. It is not the same as game server hosting, as the main purpose of a guild hosting service is to provide applications, communication tools, etcetera outside the gaming environment.
Guild hosting services arose because it is common for members of a gaming guild to want to be able to communicate with each other and interact in various ways outside the game. A guild hosting service provides guilds with a package deal, so each guild does not have to "re-invent the wheel" and start from scratch with setting up an online solution for their guild needs. For many guilds, it is also beneficial that a company will handle the continuous maintenance tasks, upgrades and integration of new software, instead of placing these chores in the hands of guild members.
With that said, there are still quite a lot of guilds that, for various reasons, do not use guild hosting services. Some guilds prefer to rely on their own members, especially if those members are skilled and experienced and both willing and able to devote the required time and effort. Many guild needs can be met using a low-coast regular hosting account and building your own solution step-by-step using open source scripts. This comes with more freedom and flexibility, and also prevents the guild from becoming more or less locked to a specific guild hosting service.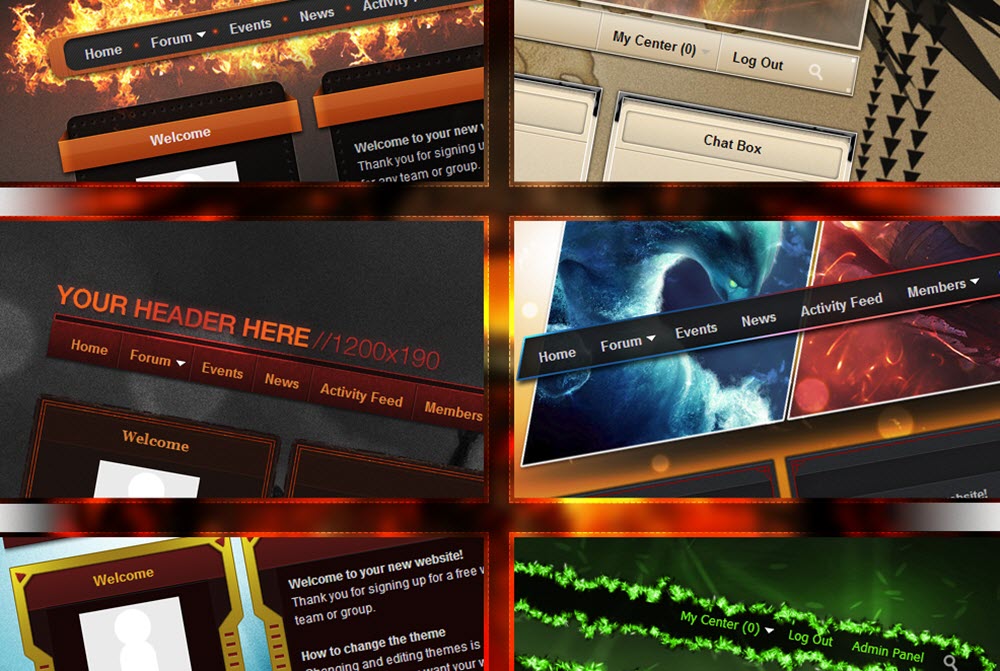 Features
Here a a few examples of features that can be included in a guild hosting service.
An application for scheduling and organizing raids and other events that will take place in the game.
Tools for tracking the roster of characters that a player can have in an MMORPG
Tools for tracking accumulation of "treasures" or points accrued toward redeeming "treasures". This is commonly referred to as a DKP system (Dragon Kill Points system).
Public forums
Private forums where permission is required to read and post.
Chats for guild members
Instant messaging for guild members
Background
Early on, dedicated guild members would build their own web sites for the guild, often including bulletin board software such as vBullentin or phpBB, and hosting everything using a traditional web hosting service. For communication, getting together utilizing IRC could sometimes suffice.
Eventually, the complexity of online gaming increased, and guilds began looking for better ways of organizing information and reaching out to each other outside the gaming environment. This is when companies began offering specialized services catering to the needs of gaming guilds.
One early example of a guild hosting service was the one launched by GuildPortal in 2001. Before the decade was over, a number of other options had been established, including GuildCafe (2006), GuildLaunch (2006), MMO Guildsites (2006), Guildomatic (2007), iClan Websites (2008), and Ejeet Networks (2008). Guildomatic was the first game-specific guild host, but certainly not the last.
Tip! Several of the early guild hosting services are still active today, but sometimes under a new name. GuildCafe is now GamerDNA, GuildLaunch is Gamer Launch, and MMO Guildsites is Shivtr, just to mention a few.